White Sandwich Bread
Author: Joshua Kitchens
Date Published: 2019-11-25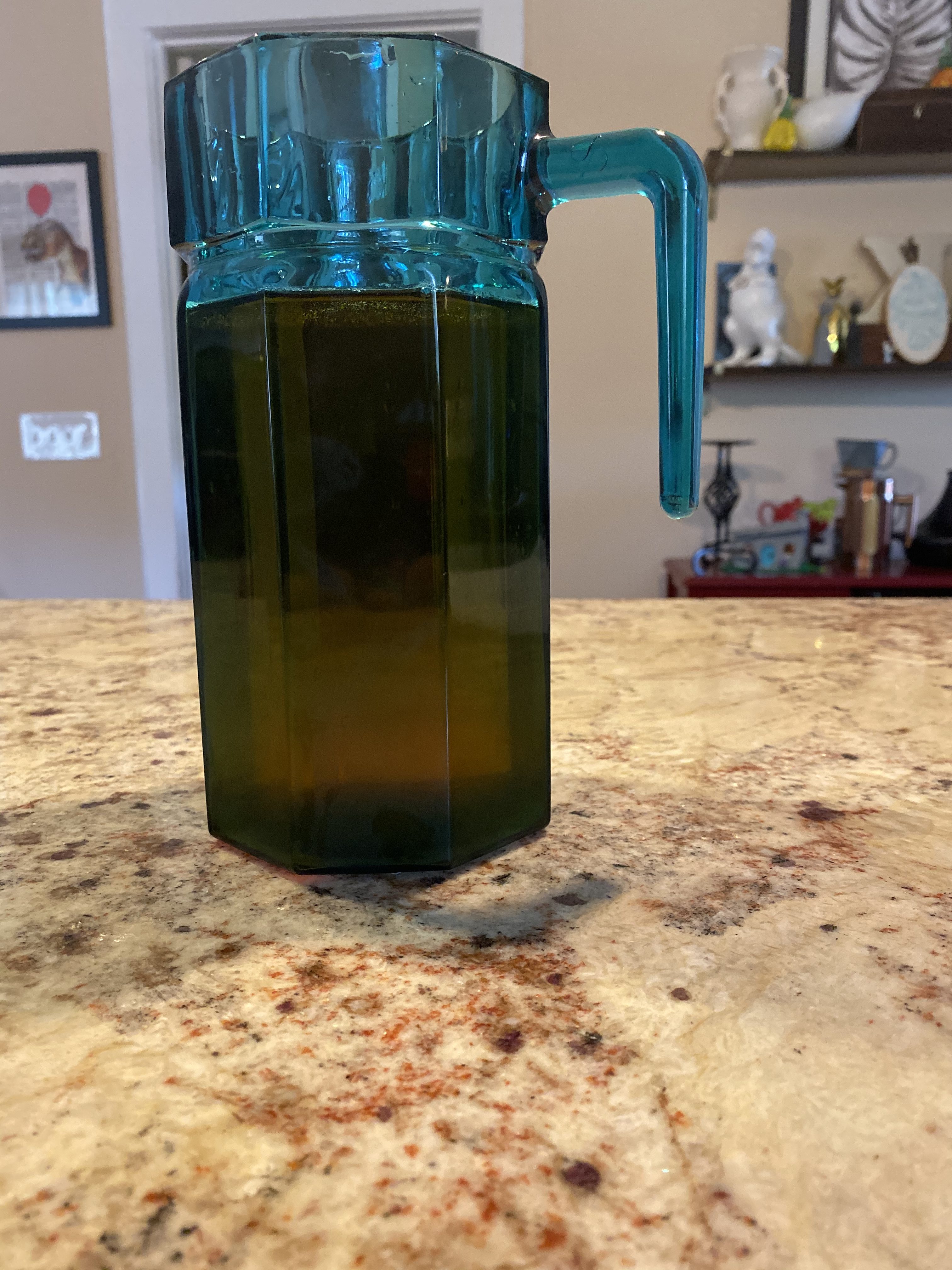 This recipe is an adaptation of a bread recipe attributed to Julia Childs. I've reduced to recipe to make one loaf and converted the orginal mesurements to weights in grams.


---
Ingredients
525 grams of bread flour


6 grams of active dry yeast


60 grams of softened butter (1/4 cup)


20 grams of salt


10 grams of sugar


1 1/4 Cup of hot water (105 - 110 degrees F)


Recipe Steps
Prep Time: PT2H40M
Cook Time: PT30M
Total Time: PT3H10M
Place sugar, yeast and half of the warm water into the bowl of stand mixer. Let yeast bloom for 5 minutes. Make sure the dough hook attachment is on the stand mixer.


Add the remaining water, and half of the flour to the stand mixer. Combine on low medium until the dough is shaggy.


Add the remaining flour, the butter and salt. Mix on medium for 10 minutes. Optionally, you can knead the dough by hand for 10 minutes.


Remove the dough from the stand mixer bowl onto a clean work surface. Knead the dough a few times to ensure that it has a smooth texture.


Return the dought the stand mixer bowl, and allow the dough to rise for an hour and half.


Return the do to a clean work surface and punch the dough down. After punching down the dough, roll or stretch into a rectangular shape. Then folder the dough three times, like folding a letter to form a loaf. Place the dough in a greased loaf pan.


Bake the dough at 375 for thirty minutes. Let the dough cool completely before slicing and serving.